Cistern - Indiana
This cistern is located on US 6 and near SR 6 in Indiana. It is an above ground bottle shaped cistern. A terra-cotta clay pipe was used as man-hole to access the inside. Water was pumped into the cistern with windmill. A metal overflow pipe can be seen on the left side near the top.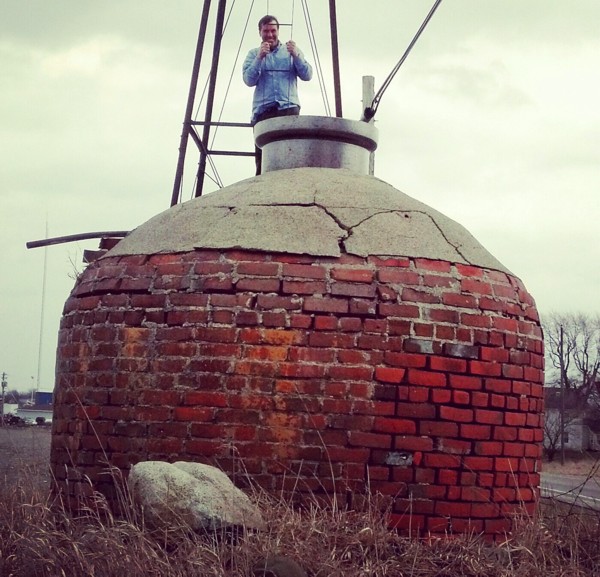 Kevin Mellott is in the photo (to show the size of the cistern compared to an average sized adult) and Tina Mellott took the photo. Kevin does historic restoration work and is a self-employed marine contractor. They live in a home which is on the National Register in Goshen, Indiana.
The interior of the cistern is on good condition and is lined with hydraulic cement to waterproof it. Two drain holes are noticeable in the bottom.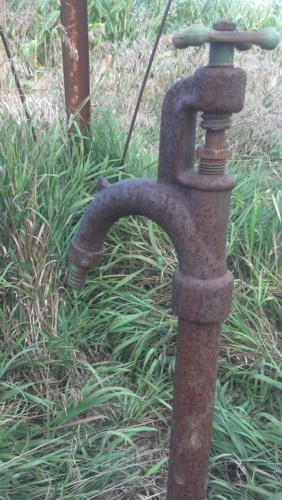 A water spicket for cistern is located adjacent to the windmill.